Skip to content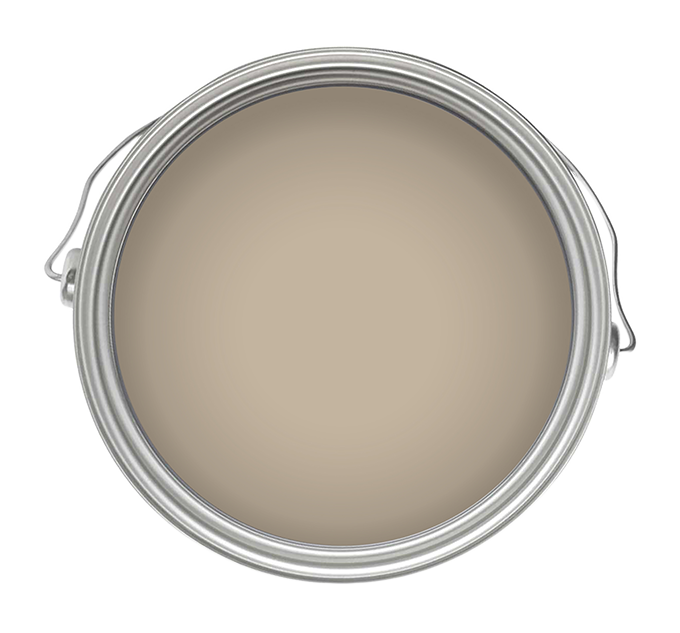 Coachella
1829 Vintage Collection
Description
Sunseeker. A neutral paint perfect for bringing home the sun-soaked memories of endless summer days. Coachella is a warm, muted shade. Its gentle grey-green tones are perfect for setting off natural tones and bringing out the sunset beauty of bleached wood and whitewashed flooring. Channel the very best of the LA desert vibe with a shade that, much like its namesake city and festival, comes alive in the sun.
THE PERFECT FINISH

Chalky Emulsion

Our renowned emulsion produces a luxurious soft and chalky matt finish with excellent depth of colour. Long-lasting with superior coverage and a finish that can be wiped down. Perfect for walls, ceilings and wooden furniture.

Eggshell

A versatile, washable finish that is hardwearing with an elegant low sheen. Ideal for walls in high traffic areas such as halls and kids rooms as well as kitchens and bathrooms. The go to for all interior woodwork.

Gloss

A delicious high sheen durable finish, best for interior woodwork, furniture and metal. Our favourite for exterior doors.
PREP & APPLICATION

Preparation

Remove loose or flaking paint. Fill cracks or holes with a filler and sand smooth. Lightly abrade any silk, satin or glossy painted surfaces before painting over. Clean and dust-off surfaces before painting. Bare or porous surfaces will require sealing with 1829 All Purpose Light Grey Undercoat.

How to use

Stir contents well before use with a broad, flat stirrer. Cut in around the edges with a brush and then apply 2 coats with a high quality synthetic roller. For further information on prep, application, dry time and coverage please see our Craig & Rose 1829 Technical Data Sheets.
DELIVERY

Our products are proudly manufactured and packed in Scotland and will be with you within 3-5 working days. Delivery to remote postcodes may take longer.

FREE DELIVERY TO UK MAINLAND when your total order value is over £50 OR when you order three or more sample pots (this applies to sample pots from the 1829 Collection only) OR when you purchase any of our Colour Patch products (free shipping invalid when additional items added to the cart that do not meet our free shipping criteria)

STANDARD DELIVERY TO UK MAINLAND is £6.00 for orders under £50 which do not meet the above free delivery requirements.
DURABLE
EXCELLENT COVERAGE
WASHABLE
FREE DELIVERY ON ALL ORDERS OVERS £50

HUGE RANGE OF BOLD & EXCITING COLOURS

OUR PREMIUM PAINTS ARE MADE TO LAST

ESTABLISHED & TRUSTED SINCE 1829
Buy paint
Coachella
1829 Vintage Collection
Buy sample
Coachella
1829 Vintage Collection
Paint Calculator
Measure the surfaces you want to paint and we'll calculate how much paint you need.
How to Measure?
Age Validation
Please enter your age to prove you are over the age of 16.