Skip to content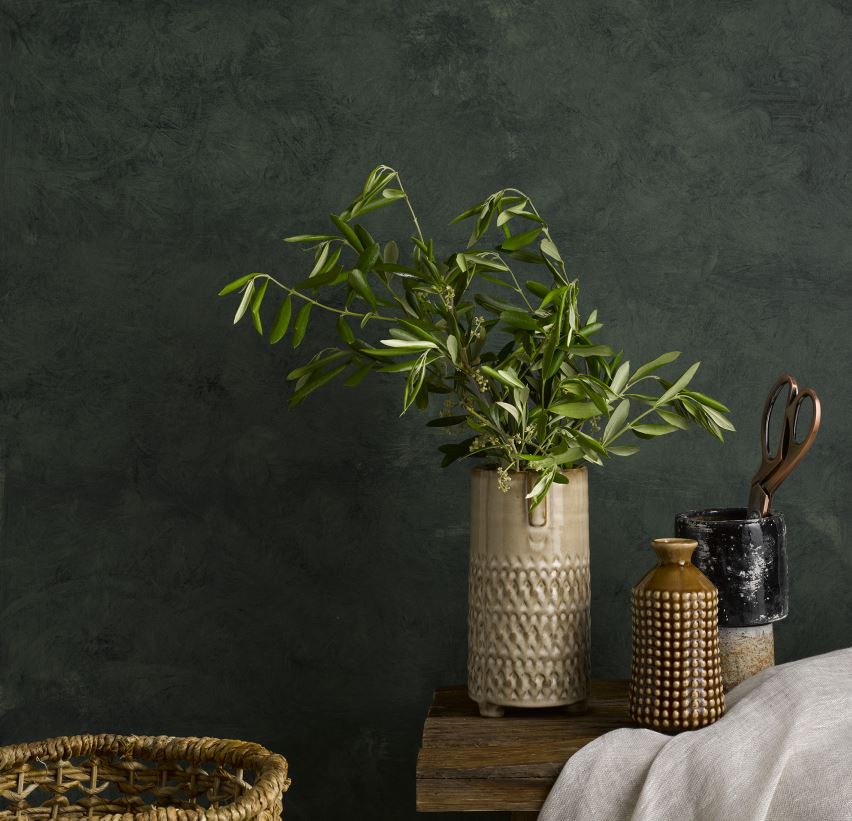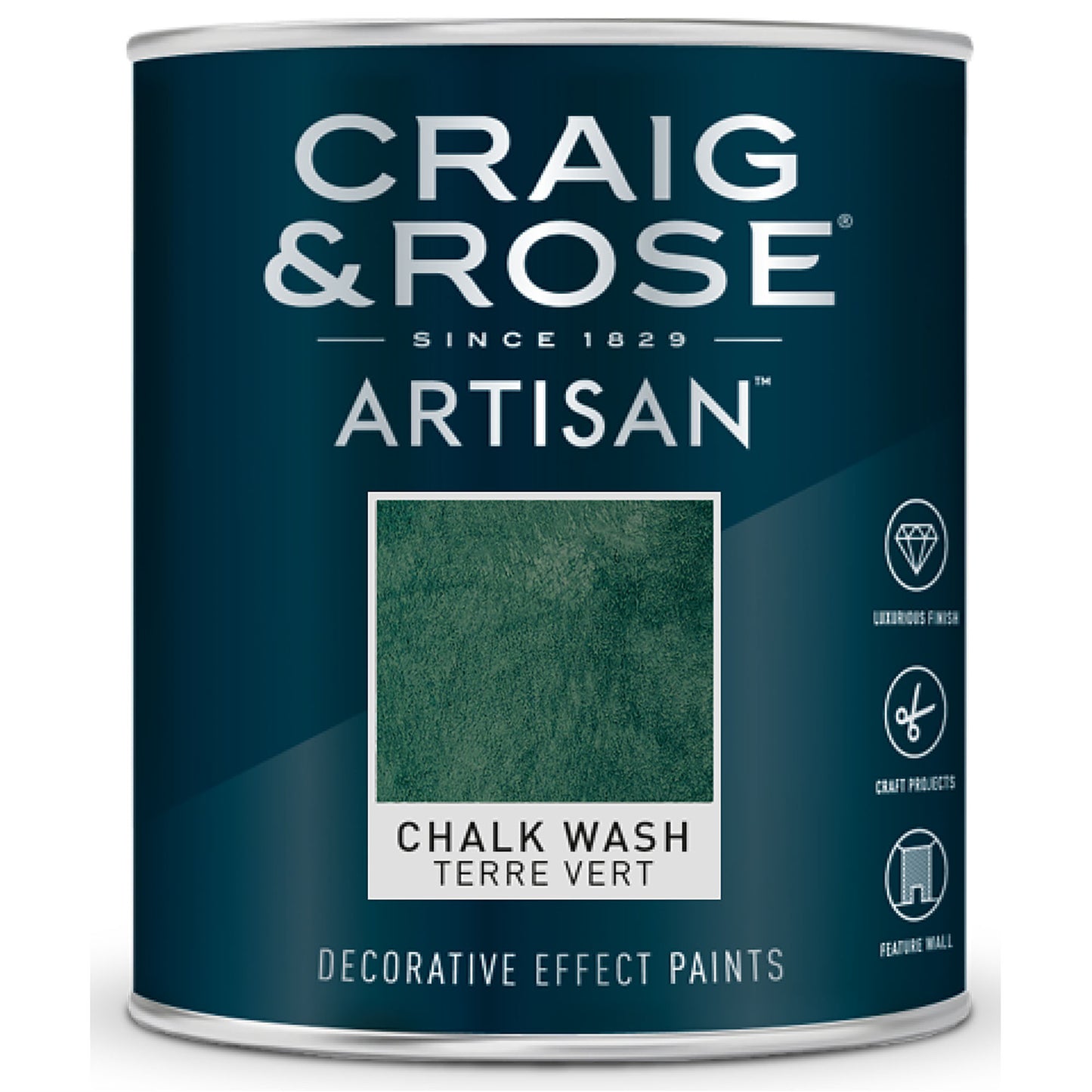 Terre Vert Chalk Wash
Artisan Special Effects
Description
Lush Earth. Deep mind marbling. Our Chalk Wash - Terre Vert paint finish has a rich blue base with a delicious clay overtone guaranteed to bring theatre to your space. Reimagine your hallways or create a feature wall with this mysterious effect. Pull towards the rich Victorian eleganza by pairing with mid tone greens. Alternatively, shift gears towards the contemporary by layering this wash over lighter shades and create a brooding space with rattan furniture and plenty of botanicals.
Best applied over a base coat of Craig & Rose 1829 Chalky Emulsion paint. Choose a contrasting base colour for a bold effect or pair with a similar shade for a more understated look. 
THE PERFECT FINISH

Apply Artisan Chalk Wash over Craig & Rose 1829 Chalky Emulsion. Pair with a similar shade for a more understated look, a complimentary neutral to make the texture more vivid or choose a contrasting colour for a bold statement.
PREP & APPLICATION

There are several different ways of applying Chalk Wash, either sponged, rag-rolled or brushed. Test your preferred method on card first. Make sure that your base paint colour has dried for at least 4 hours before applying this effect.

Please note that it is best not to apply more than one coat as this may lessen the translucent effect of this Chalk Wash effect.

For further information on prep, application, dry time and coverage please see our Craig & Rose Artisan Technical Data Sheets.
DELIVERY

Our products are proudly manufactured and packed in Scotland and will be with you within 3-5 working days. Delivery to remote postcodes may take longer. FREE DELIVERY TO UK MAINLAND when your total order value is over £50 OR when you order three or more sample pots (this applies to sample pots from the 1829 Collection only) OR when you purchase any of our Colour Patch products (free shipping invalid when additional items added to the cart that do not meet our free shipping criteria) STANDARD DELIVERY TO UK MAINLAND is £6.00 for orders under £50 which do not meet the above free delivery requirements.
FREE DELIVERY ON ALL ORDERS OVERS £50

HUGE RANGE OF BOLD & EXCITING COLOURS

OUR PREMIUM PAINTS ARE MADE TO LAST

ESTABLISHED & TRUSTED SINCE 1829
Buy paint
Terre Vert Chalk Wash
Artisan Special Effects
Buy sample
Terre Vert Chalk Wash
Artisan Special Effects
Paint Calculator
Measure the surfaces you want to paint and we'll calculate how much paint you need.
How to Measure?
Age Validation
Please enter your age to prove you are over the age of 16.