Skip to content
HOW TO APPLY ARTISAN RUST EFFECT
Create an industrial look with the Craig & Rose Artisan Rust Effect system. Perfect for feature walls, garden ornaments and home accessories.
The look is perfect for indoor or outdoor feature walls to make a statement but it can also be used on other surfaces such as garden ornaments and home accessories. This is a two-step system using the Rust Effect and the Rust Activator Solution and provides an achievable way to create a stylish industrial feel in any home. Our Rust effect is now conveniently available in a 2.5L tin as well as 125ml, 250ml, and 750ml.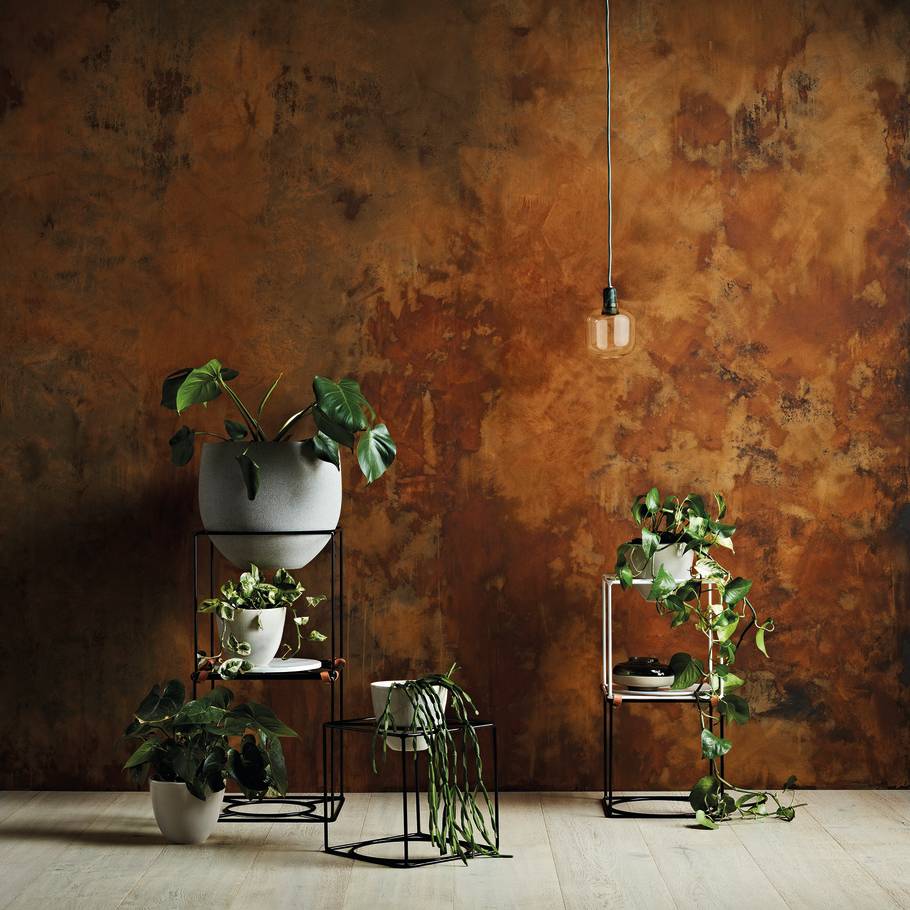 Artisan Rust Effect
Rust Effect

All Colours

Rust Activator Solution

All Colours
HOW

TO
PRODUCTS YOU WILL NEED
Craig & Rose Artisan Rust Effect base paint
Craig & Rose Artisan Rust Effect Activator
Quality masking tape
A paint stirrer
A dust sheet
Dust mask and goggles
2 paint brushes (1 wide, 1 normal)
PREPARATION
It is advisable to read the entire paint label, prior to starting your project. Surface preparation advice is provided on the labels.
The surface you are painting must be clean, dry and free from dust, oils, and grease.
Mask off the area with painter's tape – ensuring you protect the areas where you don't want any paint.
Practice your application technique on a spare piece of board.
Stir the paint well with a paint stirrer using an up and down, scooping action. Scrape the bottom of the can to ensure the particles are evenly distributed.
Pour the paint into a separate tub.
APPLICATION
Brush around the edges of the wall.
Apply the first two generous coats of Craig & Rose Artisan Rust Effect with a wide brush.
Rust effect works best when applied in random brush strokes.
Allow the first coat to dry and then apply a second coat of Rust Effect using the same method.
Let the surface dry for 12 hours.
The next step is to apply the Rust Activator Solution. Wear a mask and goggles for this stage.
Pour the Rust Activator Solution into a separate tub.
Using a brush, apply 2 coats of Craig & Rose Artisan Rust Activator over the dry Rust Effect.
The effect will begin to develop immediately and will continue developing.
If you wish, you can seal the surface to ensure no residue comes away from the wall by using Craig and Rose Furniture and Effect Wax.
HANDY TIPS
Ensure that you apply two generous coats of the Rust Effect paint before you apply the Activator.
Do not roll or spray, use a brush for this effect.
On exterior surfaces, the rust effect will continue to develop over time.
Please note that if you chose to use a wax to seal the wall after application, this will change the finished effect.
CLEANING UP AND CARING FOR YOUR EFFECT
On exterior surfaces the rust effect will continue to develop over time.
Rust residue may rub off when touched.
Rust run-off may stain adjacent surfaces. To avoid rub-off and run-off, apply a clear sealer. Note that a clear coat will change the appearance of the rust effect.
Clean brushes and equipment with warm soapy water.
WATCH THE 'HOW TO' VIDEO HERE How to create a DIY rust effect wall | Craig & Rose paint | Homebase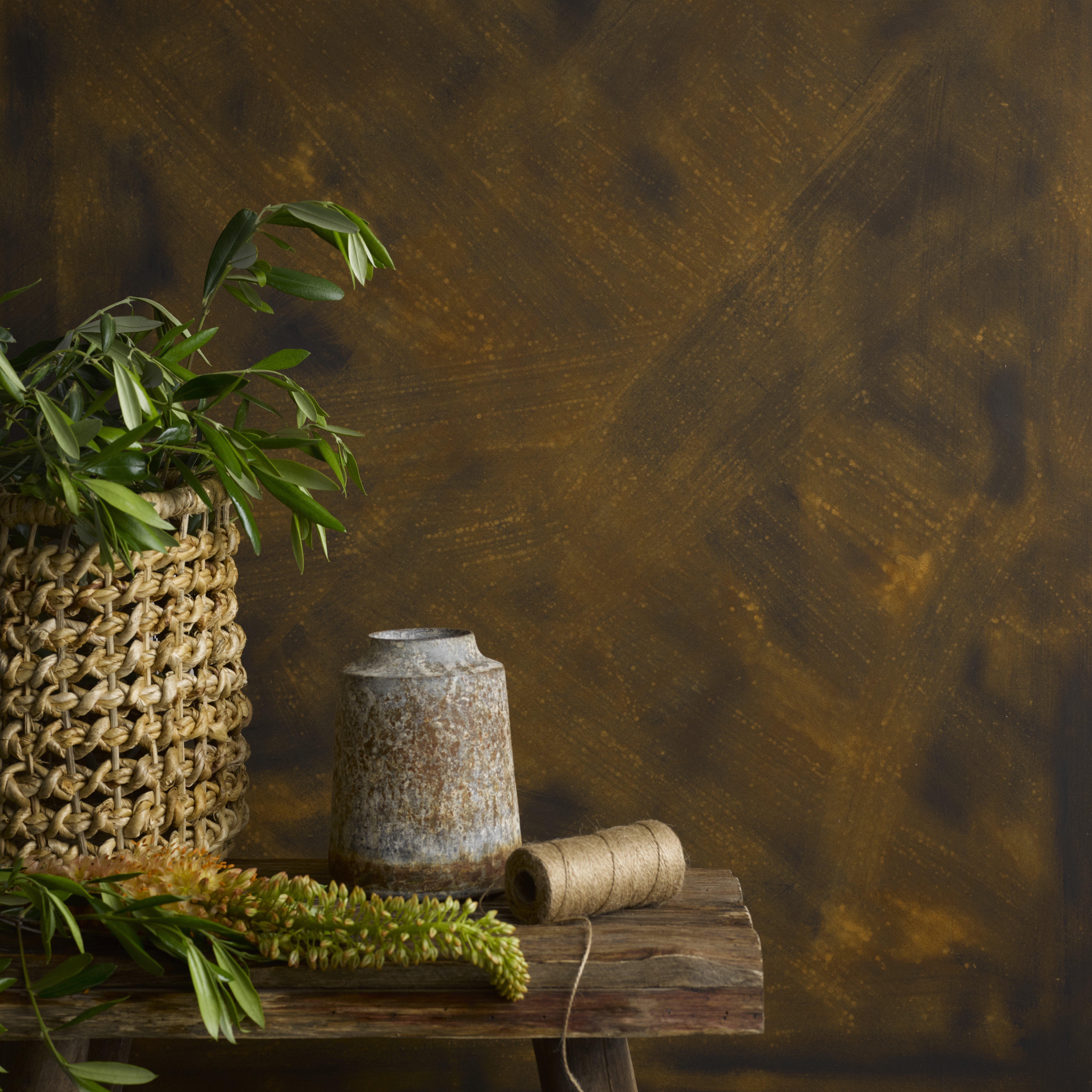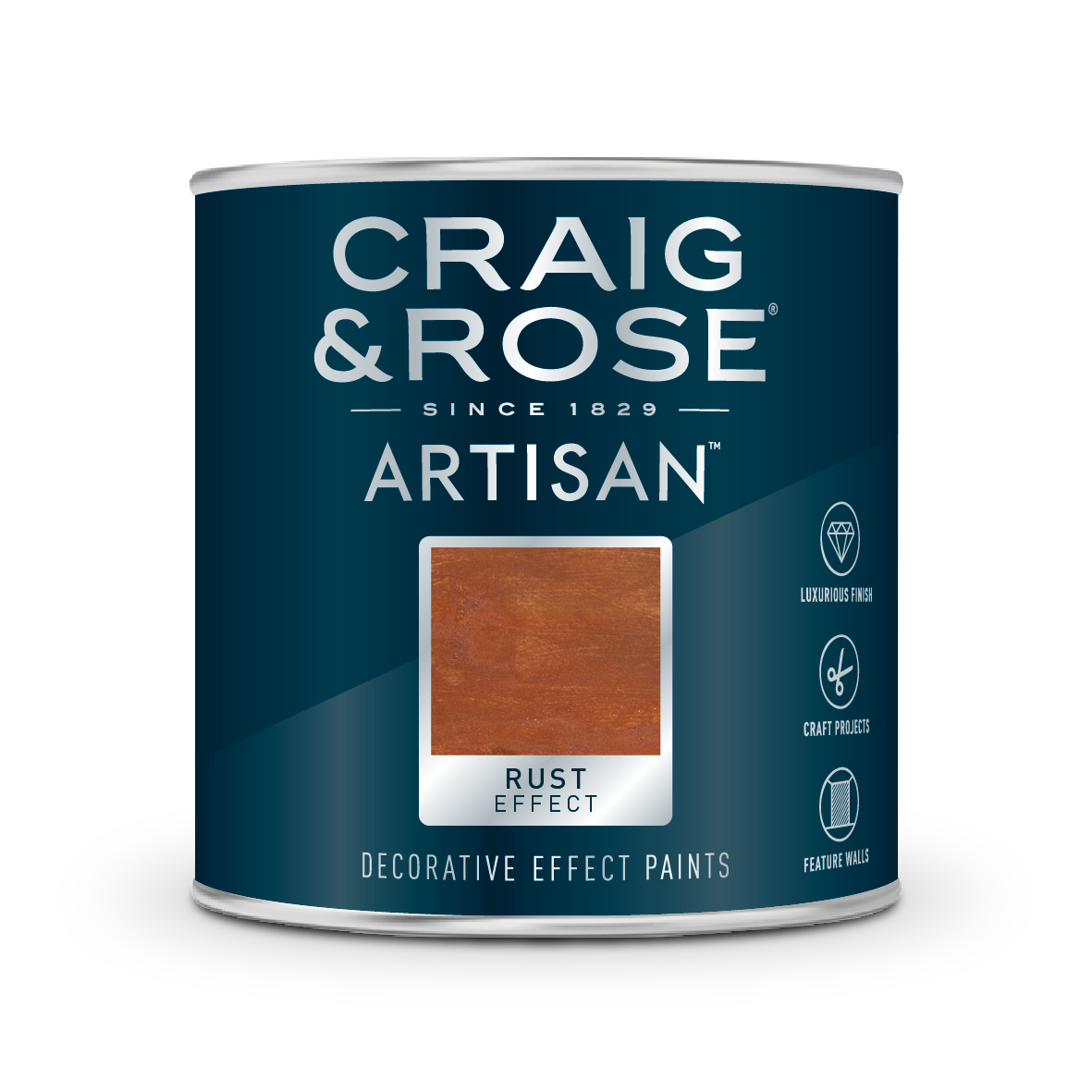 Artisan Rust Effect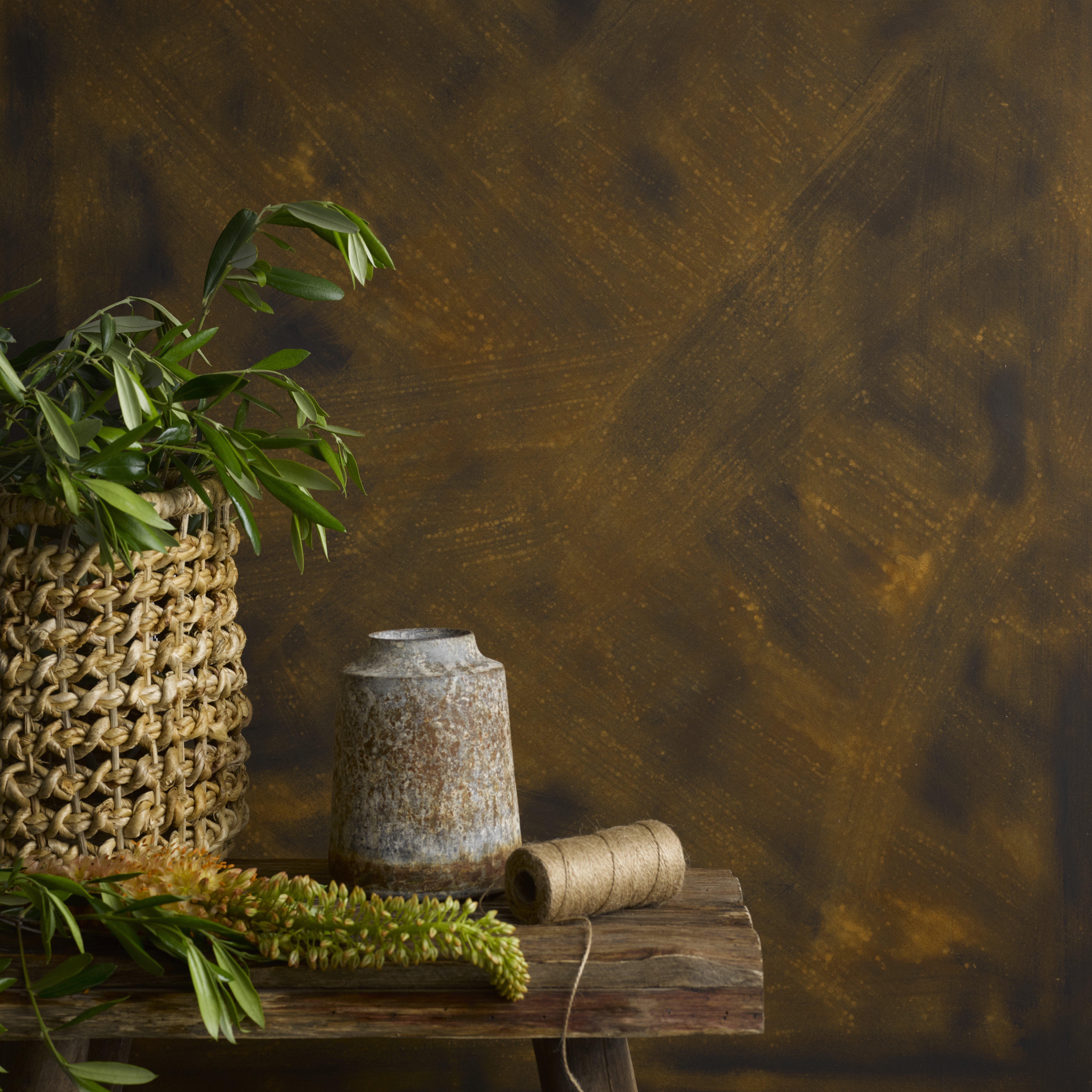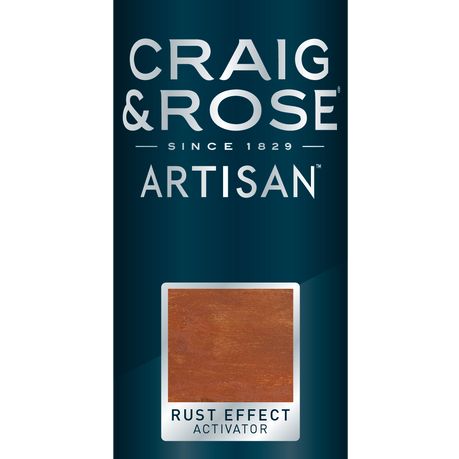 Artisan Rust Activator Solution
Similar stories to explore
FREE DELIVERY ON ALL ORDERS OVERS £50

HUGE RANGE OF BOLD & EXCITING COLOURS

OUR PREMIUM PAINTS ARE MADE TO LAST

ESTABLISHED & TRUSTED SINCE 1829
Age Validation
Please enter your age to prove you are over the age of 16.