Skip to content
HOW TO CREATE TEXTURE WITH CHALK WASH
Incorporate the hottest trend in interiors by creating truly captivating texture in your home with Artisan Chalk Wash.
ENHANCED DEPTH
Texture has been one of the biggest trends in interiors for the last few years. Recently this love of tactile finishes has extended to our walls and this paint finish allows you to create the look of delicate broken colour with a subtle marble-like effect. It's a highly sympathetic look for properties with character, bringing further detail and visual delight. For contemporary interiors this effect paint will allow you to incorporate depth and intrigue to even the most simple surfaces which, once teamed with tactile materials and plentiful decor will be sure to charm every audience. There is currently four colour options in the Artisan Chalk Wash range:
Blue Ochre
Terre Vert
Flax Yellow
Pink Clay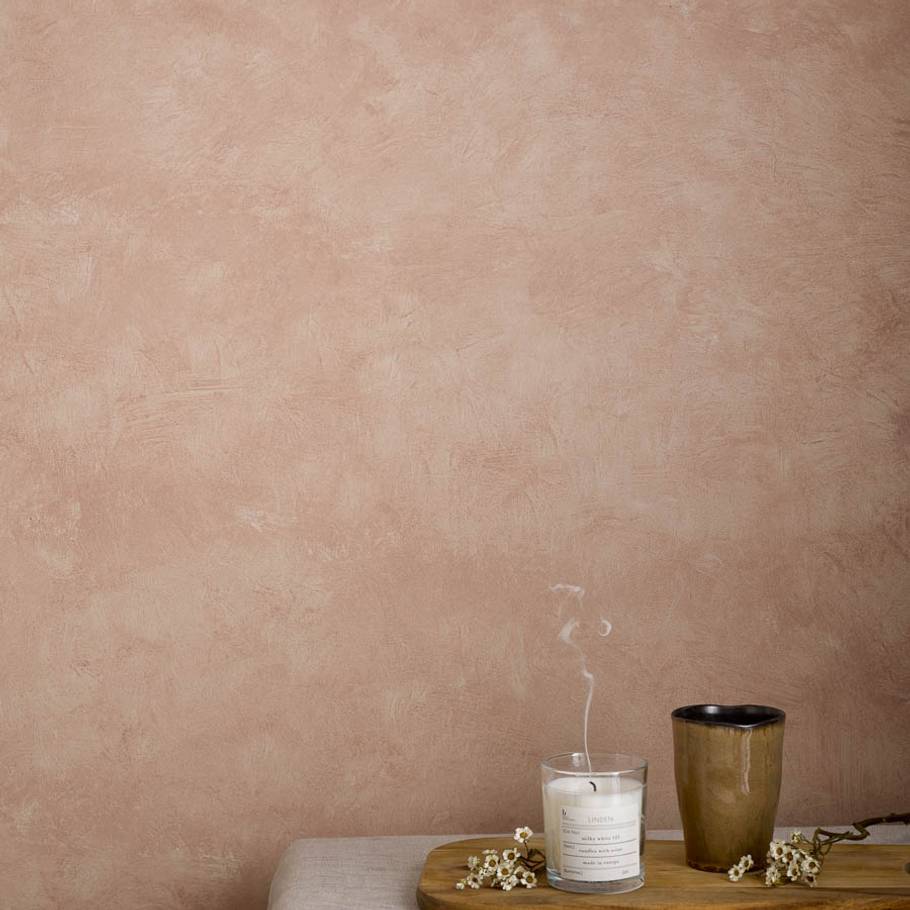 Warm with a gentle softness - Pink Clay Chalk Wash over a base coat of Broken White.
Pink Clay Chalk Wash

Artisan Special Effects

Broken White

1829 Vintage Collection
UNIQUE

RESULTS

Elegant and timeless, Chalk Wash can be applied by sponge, rag or brush for a bespoke end result depending on the level of detail you want to create. To achieve this captivating texture, you'll need to apply over a base coat of Craig & Rose 1829 Chalky Emulsion. Choose an opposite colour for a bold effect or pair with a similar shade for a more understated look.
PREPARATION
As with all of our Artisan paint effects, we suggest that you practice the application process on a separate board/s where possible to allow you to discover your preferred result. Try a few different application tools and see what suits your scheme best.
Chalk Wash needs to be applied over a base coat of Craig & Rose 1829 Chalky Emulsion which has been painted at least 7 days prior.
All surfaces must be thoroughly free of all dirt, dust, grease, loose or flaking paint.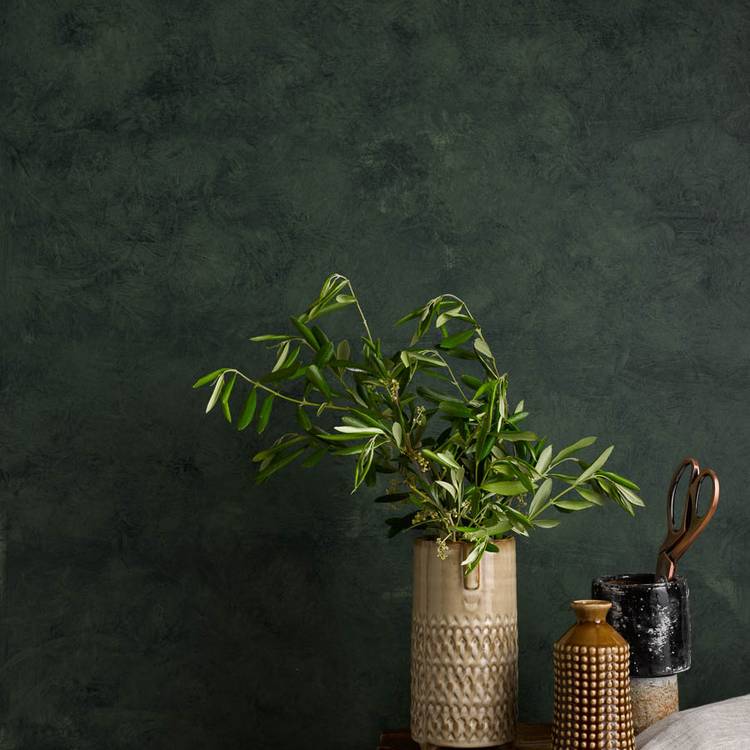 APPLICATION TOOLS
A wide brush - high-quality and synthetic
To create the textured effect you will need:
Rags - clean, dry cotton rags – muslin rags are best
OR
Sponge - sea sponge or synthetic household sponge, or sponge trowel
APPLICATION
Starting at the top left-hand corner of the wall apply Chalk Wash using a wide brush (50-75mm) in a random pattern.
It is important that good coverage is achieved and there are no areas where the product is not completely applied.
Following closely after, create the desired pattern by ragging muslin cloth over the freshly painted Chalk Wash surface, turning the cloth in your hand to avoid a "stamped" pattern and to use dry areas of the cloth. Alternatively, use a sponge or sponge trowel.
If you decide to use a muslin cloth, the method we recommend is not to hold the muslin on the surface and roll, but to use a large amount of scrunched muslin and "pounce" or press this quickly and repeatedly to the wall, absorbing the Chalk Wash and leaving a broken, subtle pattern of colour.
Do not go back over completed work. Do not stop in the middle of a wall.
ADDITIONAL TIPS
For a softer, more subtle, aged look - just when the Chalk Wash is nearly dry, use a dry flogger brush to lightly brush in all directions, breaking up darker areas and creating a very subtle colour variation.
DRY TIME
If necessary you can re-coat after 2-4 hours depending on conditions.
You will achieve full paint hardness in 7 days.
The temperature of the room must be above 10ºC during application and drying. Under cooler or more humid conditions, allow for longer drying time.
If you require further information, please read through our TECHNICAL DATA SHEET for Artisan Chalk Wash.
Have you used this product, loved it and want to inspire others? Tag us in on Social Media so we see!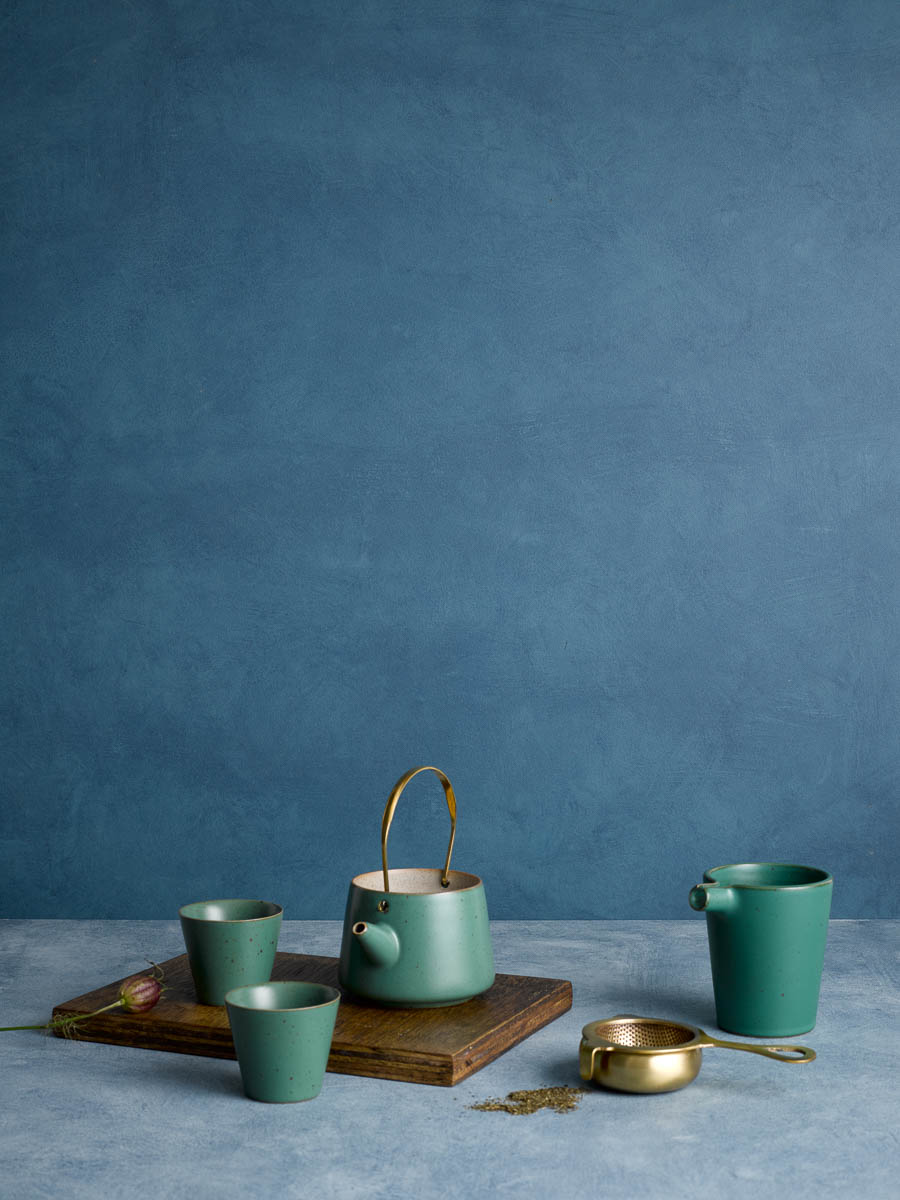 Blue Ochre Chalk Wash over a base coat of Saxe Blue Chalky Emulsion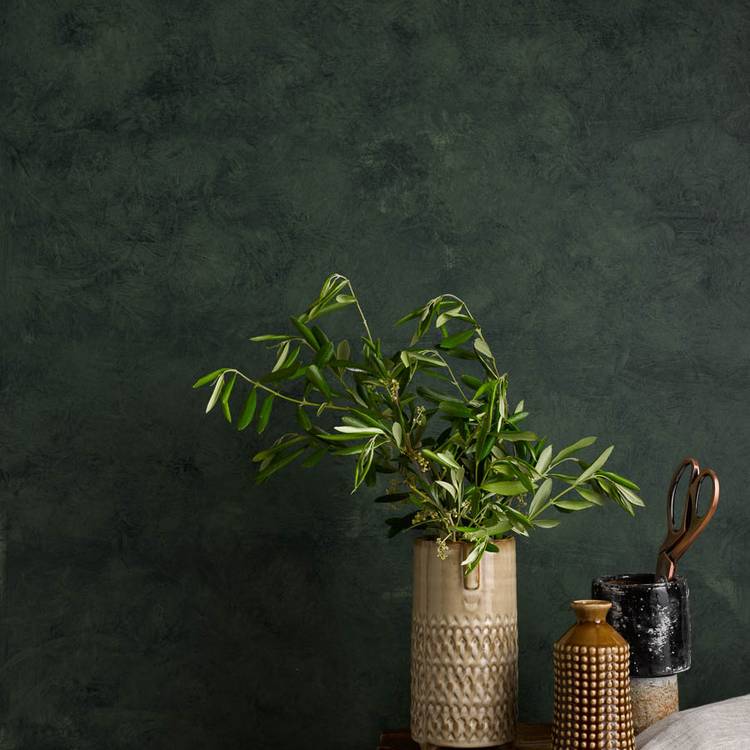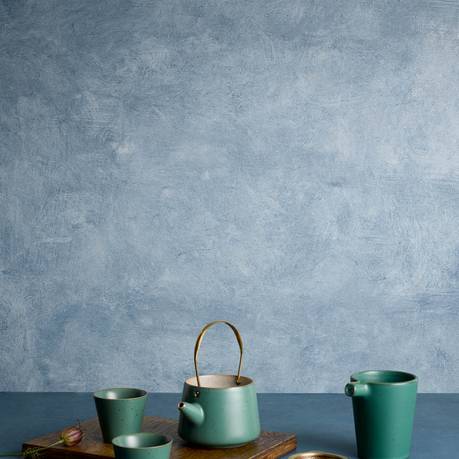 Blue Ochre Chalk Wash over a base coat of Pale Celadon Chalky Emulsion
Terre Vert Chalk Wash

Artisan Special Effects

Deep Adam Green

1829 Vintage Collection

Blue Ochre Chalk Wash

Artisan Special Effects

Saxe Blue

1829 Vintage Collection

Pale Celadon

1829 Vintage Collection

Flax Yellow Chalk Wash

Artisan Special Effects

Moorish Yellow

1829 Vintage Collection
Similar stories to explore
FREE DELIVERY ON ALL ORDERS OVERS £50

HUGE RANGE OF BOLD & EXCITING COLOURS

OUR PREMIUM PAINTS ARE MADE TO LAST

ESTABLISHED & TRUSTED SINCE 1829
Age Validation
Please enter your age to prove you are over the age of 16.