Skip to content
HOW TO PAINT A TWO-TONE WALL
Who says walls should be one colour? Why choose one favourite colour, when you can have two?  Read our post for ideas and 'how to' tips for perfecting two-tone walls.
Why choose one favourite colour, when you can have two? The possible combinations are endless.
HISTORY
Two tone walls date back from the Georgian Period, where it was fashionable to divide with dado rails, allowing the top half of the wall to be painted a different colour than that below. Many period homes still have dado rails, or picture rails.
THE CONTEMPORARY TAKE ON COLOUR: TWO-TONE WALLS
The emerging trend for two tone walls creates a beautiful, colour blocked feel with a horizontal divide between your two chosen colours. For additional impact, think about continuing this line across your door surround and doors, or up to the ceiling.
HOW TO

TIPS
Decide on your design beforehand.
Paint the top colour first. This means that you will avoid paint splatters falling on newly painted work.
The first colour you paint does not need to have a clean edge, as you will be marking that out and painting the edge.
If you are working with a very dark colour and a very light colour, consider painting the darker colour last. It will be easier to cover the light with the dark at the edges.
To create a clean, distinct line, you can either 1. Use a meter stick and a spirit level to ensure the line is level, or 2. Work with a measuring tape and measure up from the floor, marking the same height at intervals and then connect the marks into one straight line. The second method assumes your floor is relatively level so is better for modern homes.
When using masking tape or painters tape, after application to the wall run your finger along the edge with light pressure, or the dull edge of a knife to ensure adhesion. The key to a clean line is making sure no paint bleeds under the tape.
Consider peeling off the tape before the paint is completely dry as it will be easier to take off and will help to prevent cracking.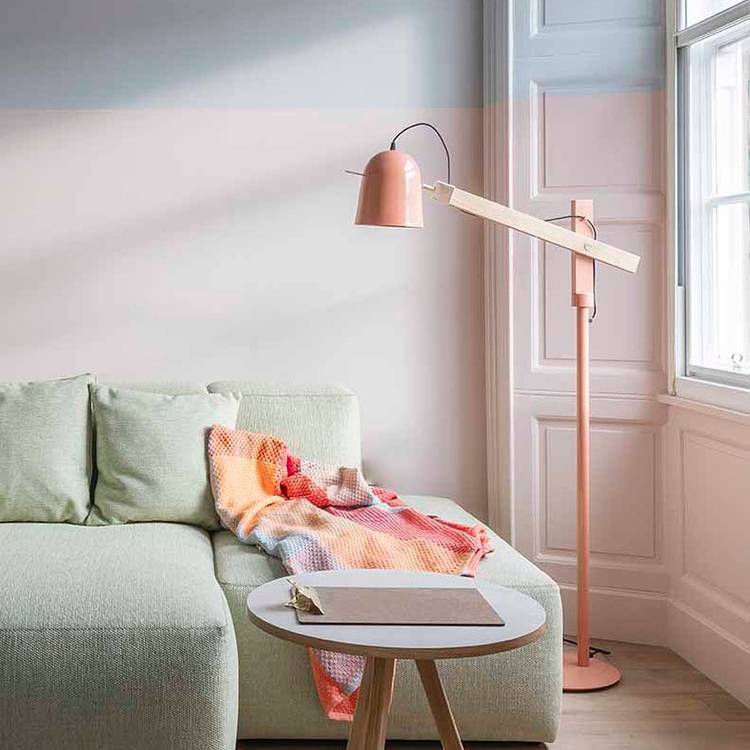 So whether your home is traditional or contemporary, your style minimalist or eclectic, two tone walls can work for you Just #followyourtrend
Order your free colourcards here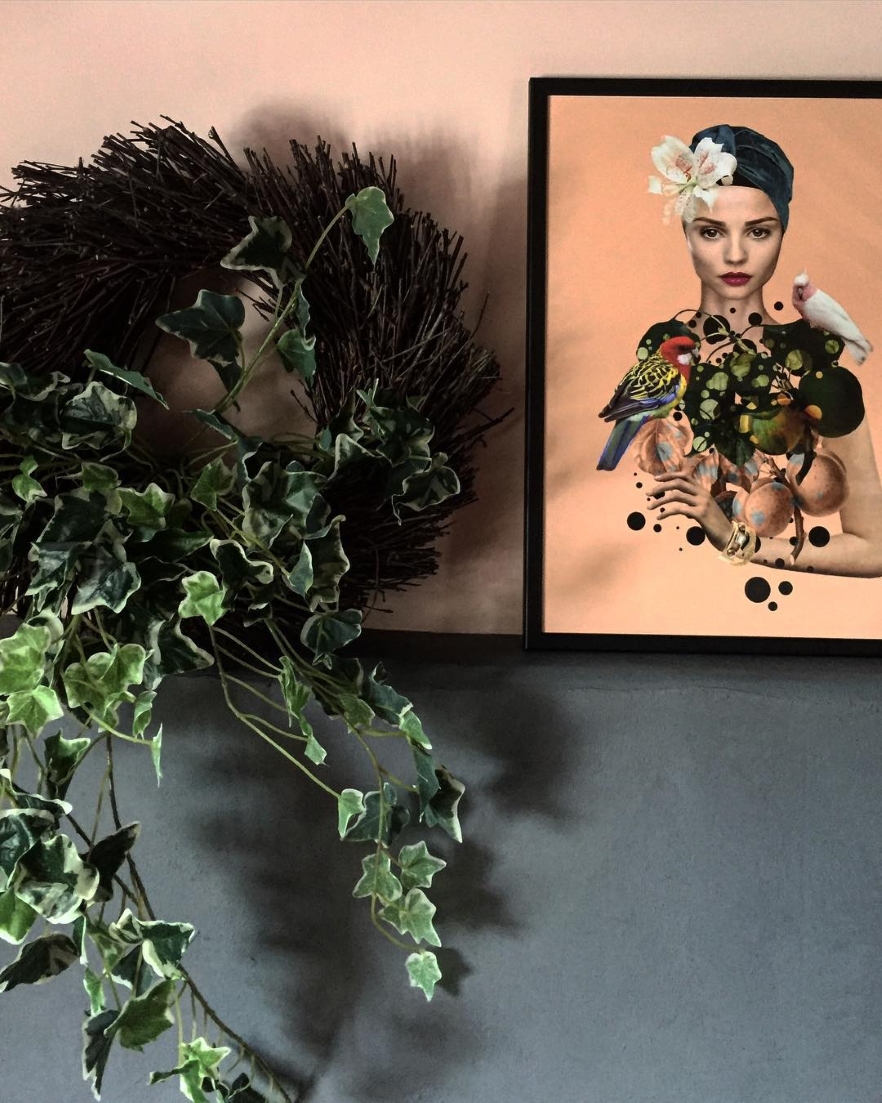 Use a paint effect, such as concrete effect or copper patina for impact like @holmes_and_away_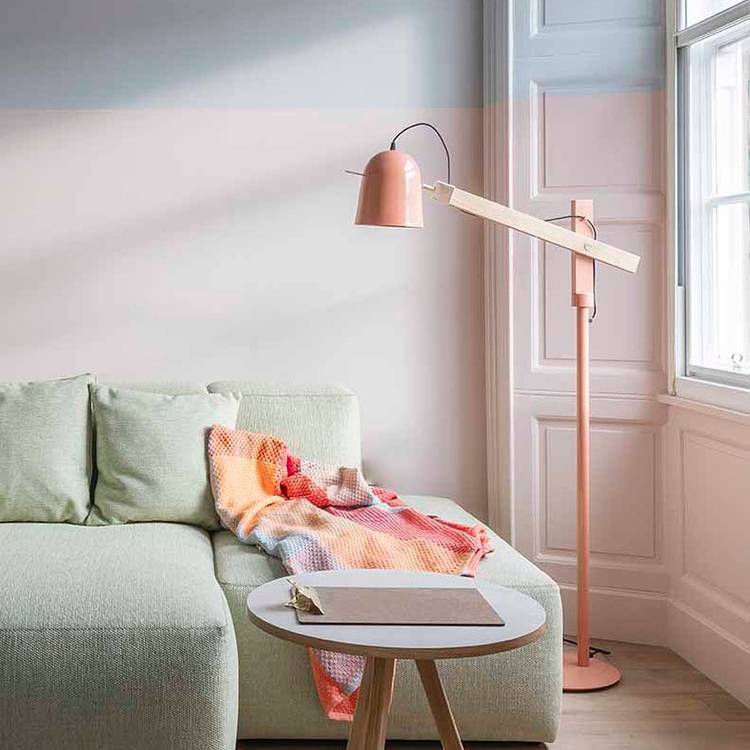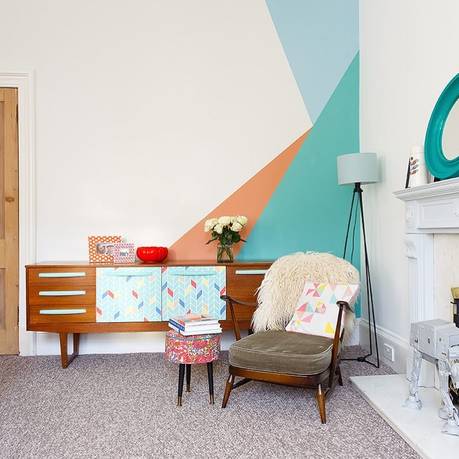 Why stick to horizontal lines? Go geometric like @happyretrofurniture
Angelica

1829 Vintage Collection

Porcelain Blue

1829 Vintage Collection

Saxe Blue

1829 Vintage Collection

Soft Green

1829 Vintage Collection

Zeitgeist

1829 Vintage Collection

Pale Elements Concrete Effect

Artisan Special Effects
GET CREATIVE
Consider different paint finishes – for instance eggshell at the bottom of the wall and chalky emulsion at the top – perfect for areas with high traffic such as a hallway.

If you would prefer a blended line rather than a clean sharp line, consider using a sponge to blend the edges subtly. Practise on card first.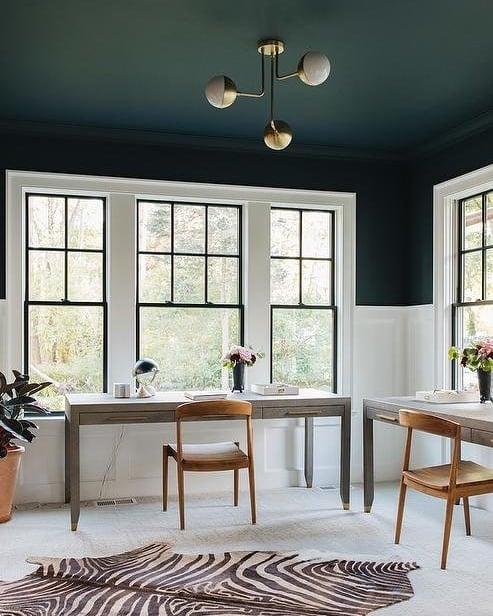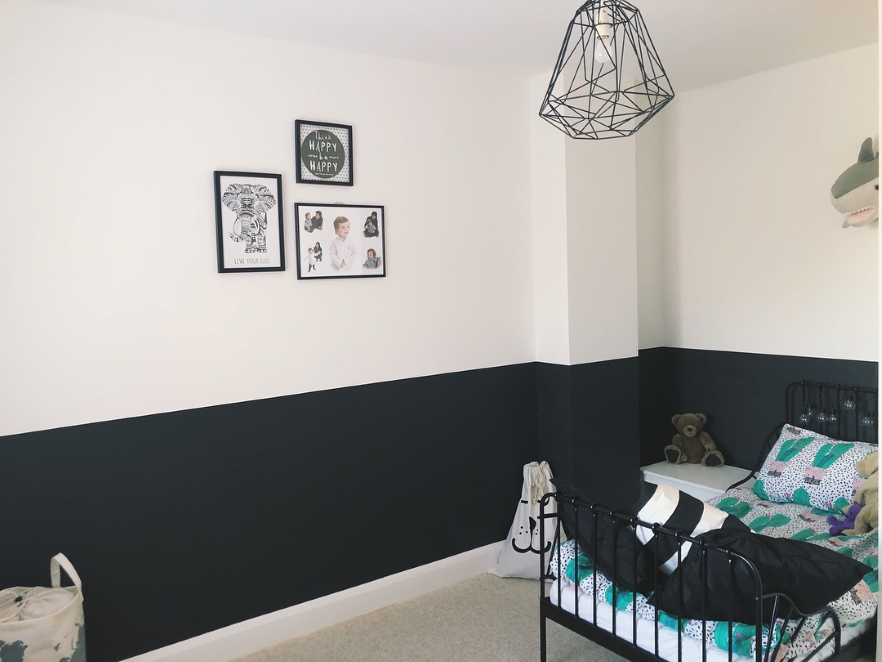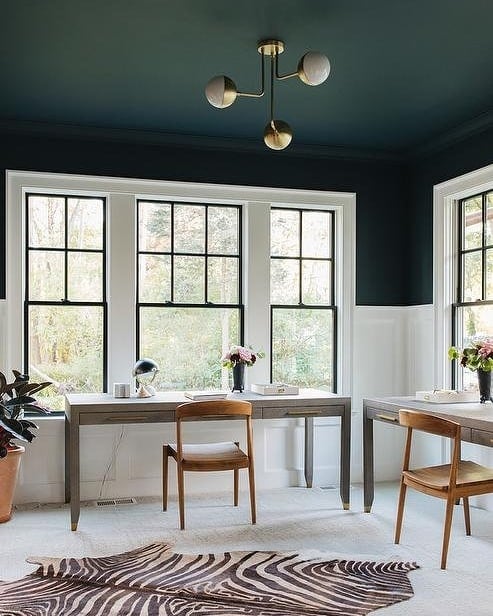 Similar stories to explore
FREE DELIVERY ON ALL ORDERS OVERS £50

HUGE RANGE OF BOLD & EXCITING COLOURS

OUR PREMIUM PAINTS ARE MADE TO LAST

ESTABLISHED & TRUSTED SINCE 1829
Age Validation
Please enter your age to prove you are over the age of 16.